Every year, the realm of Interior Design experiences constant growth, marked by innovation and boundless creativity. The year 2023 is no exception, as it ushers in unique and daring Interior Design trends poised to infuse your home with an entirely fresh ambiance. This article serves as your introduction to five exceptional design trends of 2023, each possessing distinct characteristics. Let us delve into these trends through the following discussion.
The Fusion of Modern and Classic
In 2023, the trend of seamlessly blending modern and classic elements continues to captivate interior design enthusiasts. This fusion, which intertwines classic components like wooden furnishings or intricate patterns with contemporary design, offers a novel sense of innovation and elegance. For instance, consider a sofa featuring classic wooden legs paired with vibrantly hued cushions, or a decorative mirror framed in a classic style to adorn your living room space, thereby creating an intriguing focal point.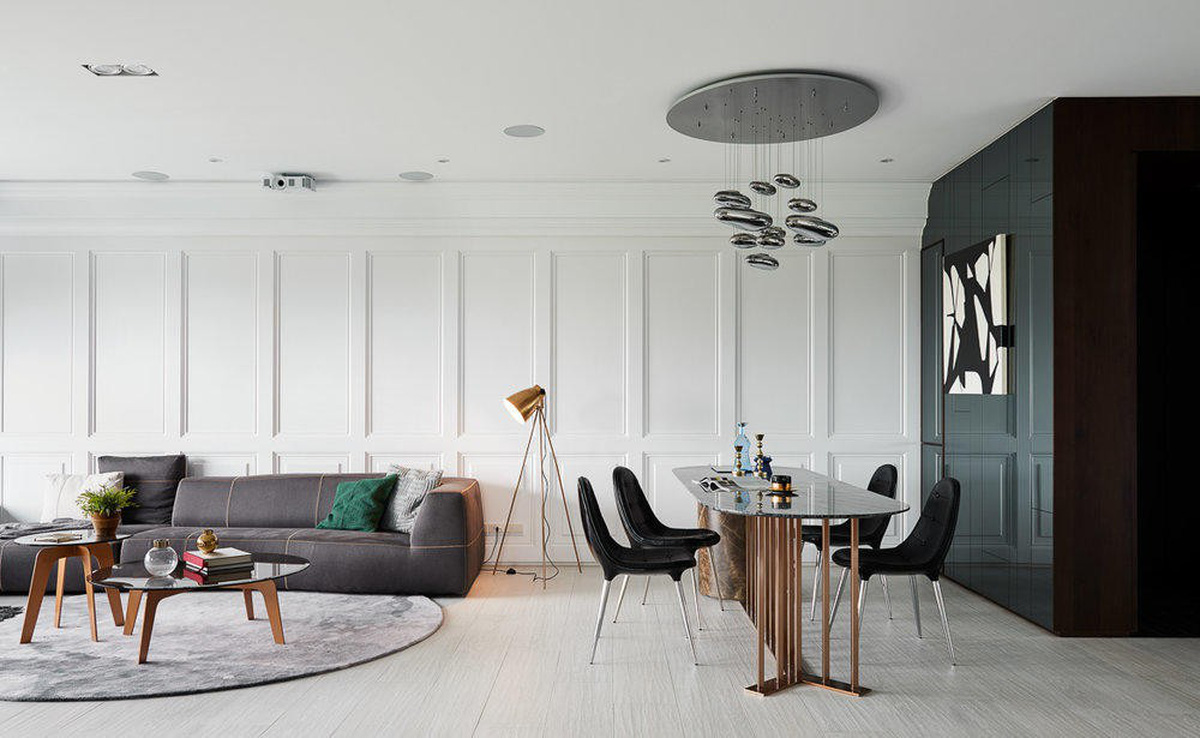 The Palette of Bright Colors
Bright, invigorating colors have emerged as a prominent trend in 2023. Hues like lemon yellow, vivid green, and pastel pink are being artfully incorporated to accentuate various aspects such as paintings, walls, decor, or furniture pieces.
Smart Interior Design
In concert with technological advancements, the trend of smart Interior Design is rapidly gaining momentum. Voice-activated control systems, automatically adjusting lighting, and intelligent management systems are employed to optimize living spaces and offer unparalleled convenience to residents.
Sustainable and Natural Aesthetics
A heightened emphasis on environmental consciousness and sustainability is driving the use of natural and recycled materials in interior design. Environmentally friendly wooden flooring, lighting fixtures powered by renewable energy sources, and the integration of recycled materials all contribute to the creation of interior spaces that forge a deep connection with the natural world.
Elevating the Aesthetic Experience
The appreciation of aesthetic experiences stands as a pivotal aspect of contemporary design. Unique shapes, intricate designs, and the crafting of artistic living environments are en vogue, rendering living spaces sophisticated and captivating.
The year 2023 unfolds with a panorama of diversity and creativity in the realm of Interior Design, offering a tapestry of unique and captivating trends. If you are in search of fresh ideas for your living space, look no further than Nam Khang Interior Architecture and Construction Company Limited. Armed with a team of seasoned experts, this company is poised to guide you through the latest design trends that align with your needs and personal style. Entrust your aspirations to Nam Khang and relish a living space that is both refined and exhilarating!